The Continuous Professional Learning (CPL) Program

At a glance
The Continuous Professional Learning (CPL) Program is an ongoing professional learning program for RECEs that is grounded in self-reflection, self-directed learning and the Code of Ethics and Standards of Practice. 
The CPL Program is designed to support RECEs in: 
enhancing their knowledge and skills;

 

strengthening their professional judgment; and

 

improving their practice throughout their career.

 
It also communicates to families, colleagues and the public that RECEs are members of a distinct profession that demonstrates accountability, maintains public trust, remains current in practice and values ongoing professional learning.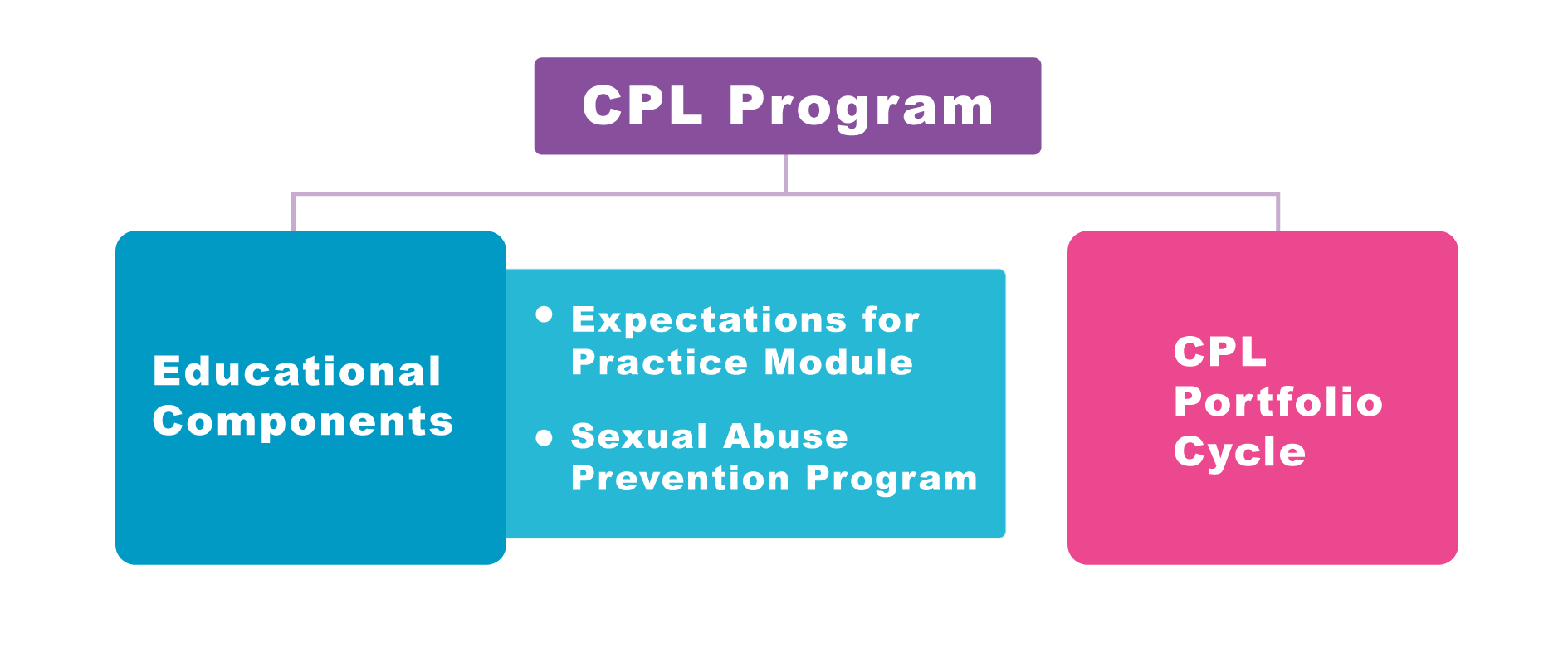 All RECEs are required to fulfill the CPL requirements, regardless of employment status, role or practice setting. This includes members who are retired or working outside the scope of practice. As part of the CPL Program, members must complete:
Educational Requirements: 
This training module explains your professional and ethical responsibilities as an RECE, and must be completed in your first year of membership.  
This prevention program is an educational requirement that empowers you with proactive approaches to help prevent child sexual abuse.

CPL Portfolio Cycle  
The CPL Portfolio Cycle is a one-year portfolio process where you reflect on your practice, develop one professional learning goal, and plan, engage in and document your professional learning activities.
Learn more about completing the CPL Program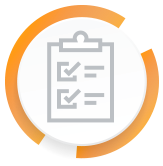 Visit your My College Account then click on the Continuous Professional Learning tab to see: 
your current step in the CPL Program;

your past compliance declarations;
and

deferrals, if applicable.
Requests for Deferral
Members may be granted a deferral of their CPL Program requirements if there are extenuating circumstances (e.g., parental or disability leave) that significantly interfere with their ability to comply with CPL Program requirements.
To submit a deferral request or get more information, log into your My College Account and click on the Continuous Professional Learning tab.
If you currently have a deferral of your CPL Program and have questions about your next steps, please contact cplcompliance@college-ece.ca.