Sexual Abuse Prevention Program

RECEs are dedicated to creating and ensuring safe and caring environments where children can learn, thrive and have the best start in life. Building on knowledge and skills related to child protection and the prevention of child sexual abuse is an important professional responsibility.
A component of the College's Continuous Professional Learning (CPL) Program, the Sexual Abuse Prevention Program is an educational requirement that all members must complete. It supports your commitment to the personal safety, health, and well-being of all children; empowers you with proactive approaches to help prevent child sexual abuse; and helps reinforce the position of trust you have with families and your community. 
The Sexual Abuse Prevention Program consists of three required elements which can be completed in any order, according to your schedule and learning style:
1. Commit to Kids – Child Sexual Abuse Prevention Training
This step-by-step online program guides you in reducing the risk of child sexual abuse. Learn how to uphold standards that protect children in your care by focusing on healthy interactions among adults and children.
2. Teatree Tells – Put into Practice
Focusing on safety skills for preschool children as a foundation to reduce the risk of child sexual abuse, this video-based module covers topics such as identifying a safe adult, identifying feelings, naming body parts, establishing personal boundaries and okay/not okay touching.
Commit to Kids and Teatree Tells are online, interactive learning modules presented in partnership with the Canadian Centre for Child Protection (C3P), an organization dedicated to reducing sexual abuse and exploitation of children through programs, services, and resources.
3. College Resources to Review
These resources include information related to child sexual abuse and responsibilities specific to the practice of early childhood education in Ontario:
Learn more about the program elements and how to complete them.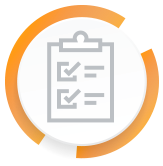 Getting started: How to access the program
The Sexual Abuse Prevention Program is available to members any time, at no cost, in English and French, via My College Account.
Log into 

My College Account

.

Click on the Continuous Professional Learning tab.
Click on the Access Sexual Abuse Prevention Program button and you will be connected to the training platform hosted by the College's online education partner, the Canadian Centre for Child Protection (C3P).
Watch this video for a demonstration of how to get started.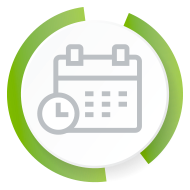 When to complete the program
All new members must complete the Sexual Abuse Prevention Program in their first year of membership before their first renewal.
To confirm your deadline for completing the Sexual Abuse Prevention Program, you can:
Learn more about how to complete the program and confirm your compliance.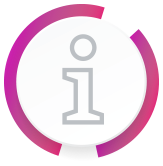 Have questions?
Find out more about the Sexual Abuse Prevention Program in our FAQs.
You can also contact us at cpl@college-ece.ca.
Caring for yourself
Participating in the program may be difficult for some given the sensitive nature of the content or due to lived experiences. Here are a few ways we can support you:
Read the College resource Caring for Self and Others, which provides strategies for your self-care while completing the prevention program and contact information for organizations that may offer you additional support.
Attend a live online workshop: Held bi-monthly in collaboration with the Ontario Coalition of Rape Crisis Centres and Action ontarienne contre la violence faite aux femmes, the College offers facilitated workshops to help you understand topics such as trauma-informed care, trauma responses and dealing with triggers.

Watch your member e-mails for more info and upcoming dates.