​​​​​From time to time, the College shares resources, best practices, and requests for feedback with its members when the information contributes to the delivery of high-quality early childhood education.​
Realize Your Leadership Aspirations​​​​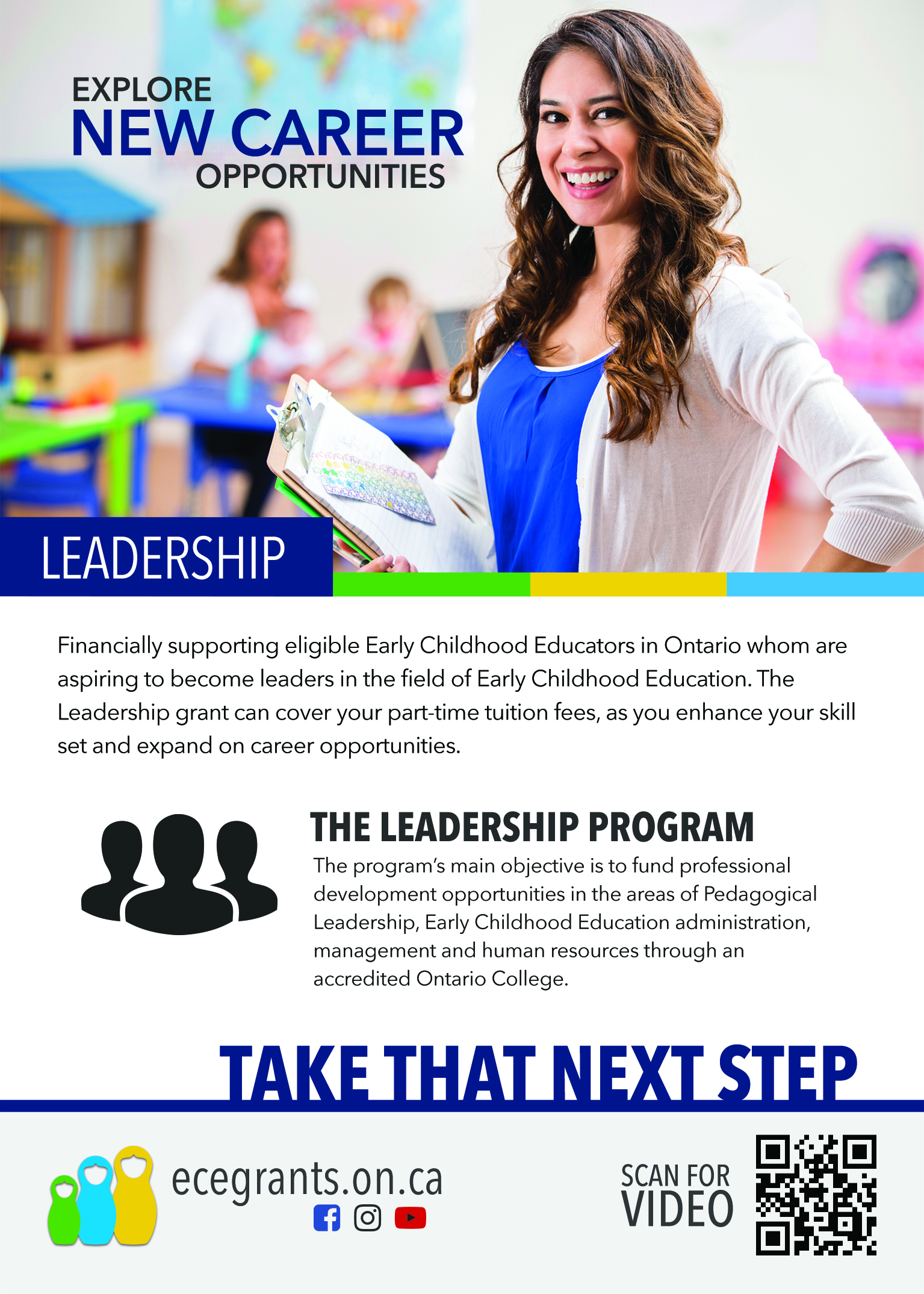 In an effort to support professional development and ongoing quality improvement for child care, the Early Childhood Educators Qualifications Upgrade Program now includes a Leadership grant.​
This program was established to provide financial assistance to Supervisors, front line registered Early Childhood Educators designated to leadership positions and/or responsibilities, and to registered Early Childhood Educators aspiring to become Supervisors in the field of Early Childhood Education. The main objective is to fund professional development opportunities in the areas of Pedagogical Leadership in Early Childhood Education, Early Childhood Education administration, management, facilities management, fiscal responsibility, governance, human resources, employment standards, and labour relations.
For more information, please go to our website at www.ecegrants.on.ca​. ​