Members registered with the College prior to July 1, 2022
You must complete the Sexual Abuse Prevention Program within one year following your next renewal after July 2022 (e.g., renew October 2022, program completion required by October 2023).
The Sexual Abuse Prevention Program is accessible through My College Account. For information, instructions and support click here
New and reinstating members as of July 1, 2022
In your first year of membership, you're required to complete:
After your first renewal, you're required to complete the One-Year CPL Portfolio Cycle 2022 before your next renewal date.
One-Year CPL Portfolio Cycle
All members have access to the new CPL Portfolio Cycle 2022 components and resources.
Please note that completing the One-Year CPL Portfolio 2022 is optional during the year you are completing the Sexual Abuse Prevention Program. Beginning July 2023, all renewing members will start the One-Year CPL Portfolio Cycle upon renewal.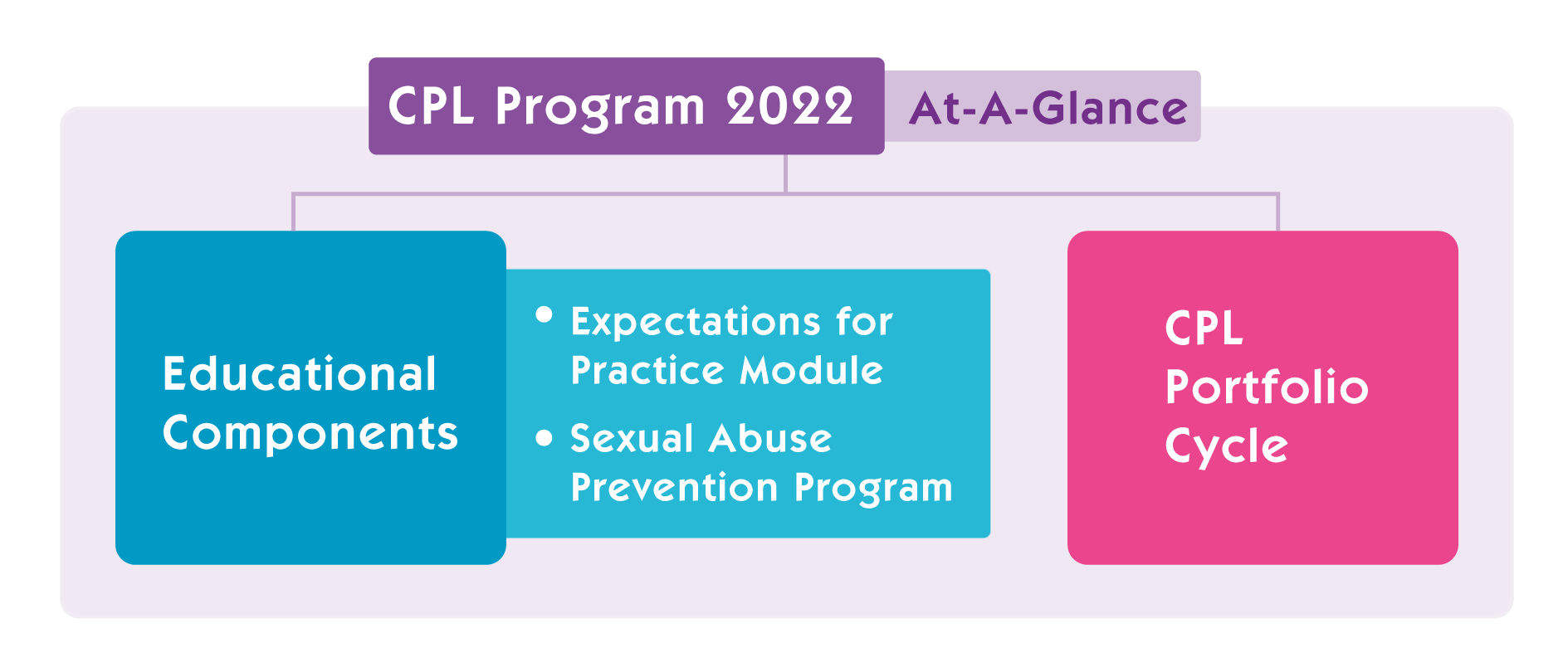 Why ongoing learning?
RECEs are competent and capable professionals who engage in self-reflection and self-directed learning. Participation in ongoing learning:
Demonstrates RECEs' professionalism and leadership in early childhood education
Supports their ethical and professional responsibility to enhance knowledge about current research and practice, and develops their competencies
Builds their confidence, competence, and capacity to practise in the best interest of children and families;
Promotes a culture of growth and advancement of the profession
Requests for Deferral
Members may be granted a deferral of their CPL Program requirements if there are extenuating circumstances (e.g., parental or disability leave) that significantly interfere with their ability to comply with CPL Program requirements.
To submit a deferral request or get more information, log into My College Account and click on the Continuous Professional Learning tab.