Practice Note on Child Development
To deepen their knowledge and enhance skills and practices in the area of supporting child development, RECEs engage in ongoing learning about the complexities of childhood and development. With varying degrees of experience in applying child development theories into practice, RECEs seek and give guidance to colleagues to embed new and evolving theories and practices to best support children and families. As well, RECEs continually deepen their understanding of child development, both in theory and practice because knowledge and experience play a large role in informing their professional judgment, ethical decisions, actions and behaviours.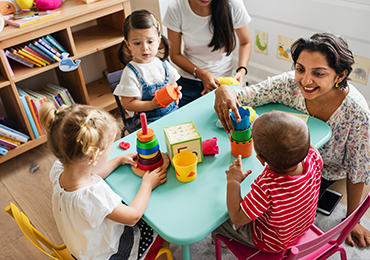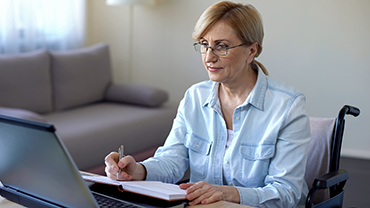 Ongoing Critical Reflection
Ideas about child development are most often framed around western theories and practices which are not the only views to consider.
RECEs regularly critically reflect on western theories of child development. They seek to grow in their understanding that children's development is not a linear universal theory applied in the same way for each child. Child development is flexible, and it will depend on the child and their social, cultural and familial context, their experiences, trauma, interests, personality, outlook and their family's hopes and ambitions for them.
With this understanding, RECEs observe, document and discuss children's interests, experiences and learning. During these reflections and discussions, RECEs also keep an open mind that considers social, cultural, historical and political contexts and structures that impact children and their families. RECEs co-construct knowledge and ideas with children, families and colleagues. They draw from their evolving professional knowledge of child development, learning theories and pedagogical and curriculum approaches to plan, implement, document and assess child-centred, inquiry and play-based learning experiences for children (Standard II: A). Read the Practice Guidelines on Pedagogical Practice (2020) and Child Development (2022) for more in-depth reflection and discussion.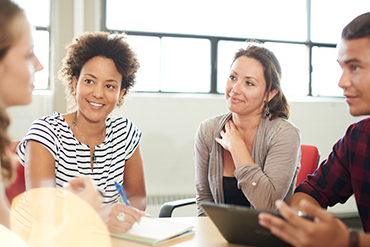 RECEs know that trusting relationships that value and respect diversity promote child development and the co-creation of welcoming environments that strengthen well-being and children and family's senses of belonging. Understanding the general pattern of child development guides RECEs to co-design environments and curriculum framed around individual and groups of children, and what is important to families.
RECEs have a responsibility to guide children who express a range of capabilities, behaviours, emotions, ideas, experiences, fears and traumas. In a profession that is rooted in continuous professional learning, RECEs know it's important to stay informed about current information, research and resources that support their understanding of the developing child.