Conversation with an RECE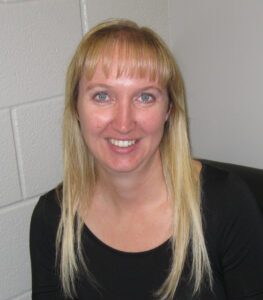 Melissa Guest, RECE has worked in the early learning and care sector for 14 years. As an early childhood facilitator in the Parenting and Family Literacy Centre at Locke's Public School, Guest helps parents become involved in their children's learning.
Recently, the RECE has continued her professional learning by taking courses at Fanshawe College. With her employer's
support, Guest is on her way to earning a Bachelor of Arts in Early Childhood Leadership.
Why did you decide to enroll in the program?
It was a personal goal, and with the field changing, I wanted to gain more knowledge and skills. Right now, I'm happy with what I'm doing, working with families. But, when my kids are older, I would like to do something involving research and policy-making.
Your thesis project studied the link between literacy and full-day kindergarten students. Can you tell us more?
I interviewed three teachers and three early childhood educators working in full-day kindergarten to gain perspective on their experiences.
We compared the students' skills in September and February. What we found was that students from different family backgrounds had different readiness skills and the gap between them decreased over several months in full-day kindergarten.
Why is research important for the early learning sector?
There have been so many changes in past several years, but the amount of attention on early learning still needs to increase. Policy-makers are now finding research that suggests a child's success is based on experiences prior to the age of five.
What kind of leader do you see in yourself?
I like to lead with people beside me, not behind me, and I want to inspire people to be best they can be. In this field, it's always better to have more leaders.
How does research feed into leadership?
Leaders are able to see where research needs to be done and direct it in the best way to improve lives. To be a leader, you need to look at a situation, detect the gaps and pinpoint the ways that you can improve existing systems.
Nominate an RECE you'd like us to have a conversation with by sending an e-mail to communications@college-ece.ca.