Practice Note on Beliefs and Biases
Practice Note on Beliefs and Biases
Practice Notes support Registered Early Childhood Educators (RECEs) in understanding and applying the Code of Ethics and Standards of Practice (2017) by examining a specific topic and providing practice guidance.
Standard IV says that RECEs understand the value of reflective practice and leadership development and how continuous professional learning supports their professional growth and contributes to improving the quality of early childhood education for children, families and communities (B.3).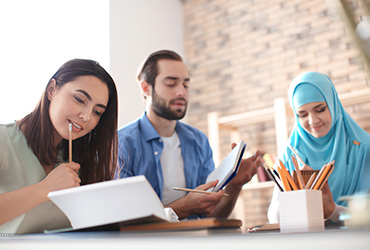 RECEs have an ethical responsibility to be equitable, inclusive and respectful of diversity. To uphold their responsibilities to children, families, colleagues and the profession, RECEs need to critically reflect on how their beliefs and biases influence their professional practice.
This practice note is designed to support you in the ongoing process of identifying and addressing your beliefs and biases. This process can help you make subtle or significant changes that improve your practice and the experience of children, families and colleagues.
To deepen your thinking and understanding of beliefs and biases, here is a Reflection Guide to help you.
There are many sections in this Practice Note — start with whichever topic area catches your interest: