Better Together: How RECEs and Speech Language Pathologists Work Together in Windsor
By Sharon Ho
Erin Haldeman has personally experienced the impact that effective collaboration between different professionals can have on a child. During her visits to the Connections Early Years Family Center in Windsor, Ontario, her daughter's language delay was detected and taken care of by a team of professionals working together on a project called Talk 2 Me (Speaks). me).
"We started the program when my daughter was 14 months old, after noticing a communication delay due to being premature," says Haldeman. They [the staff] were wonderful, giving us lots of information and tips to help us get organized and to help organize him to express himself more and interact. "
Their daughter's progress in language is a good example of how successful the interprofessional collaboration between RECEs and Talk 2 Me speech-language pathologists is. This program offers speech and language rehabilitation services for preschool children, hearing rehabilitation services for infants, and intervention services for children who are blind or have low vision (from birth to at school entrance).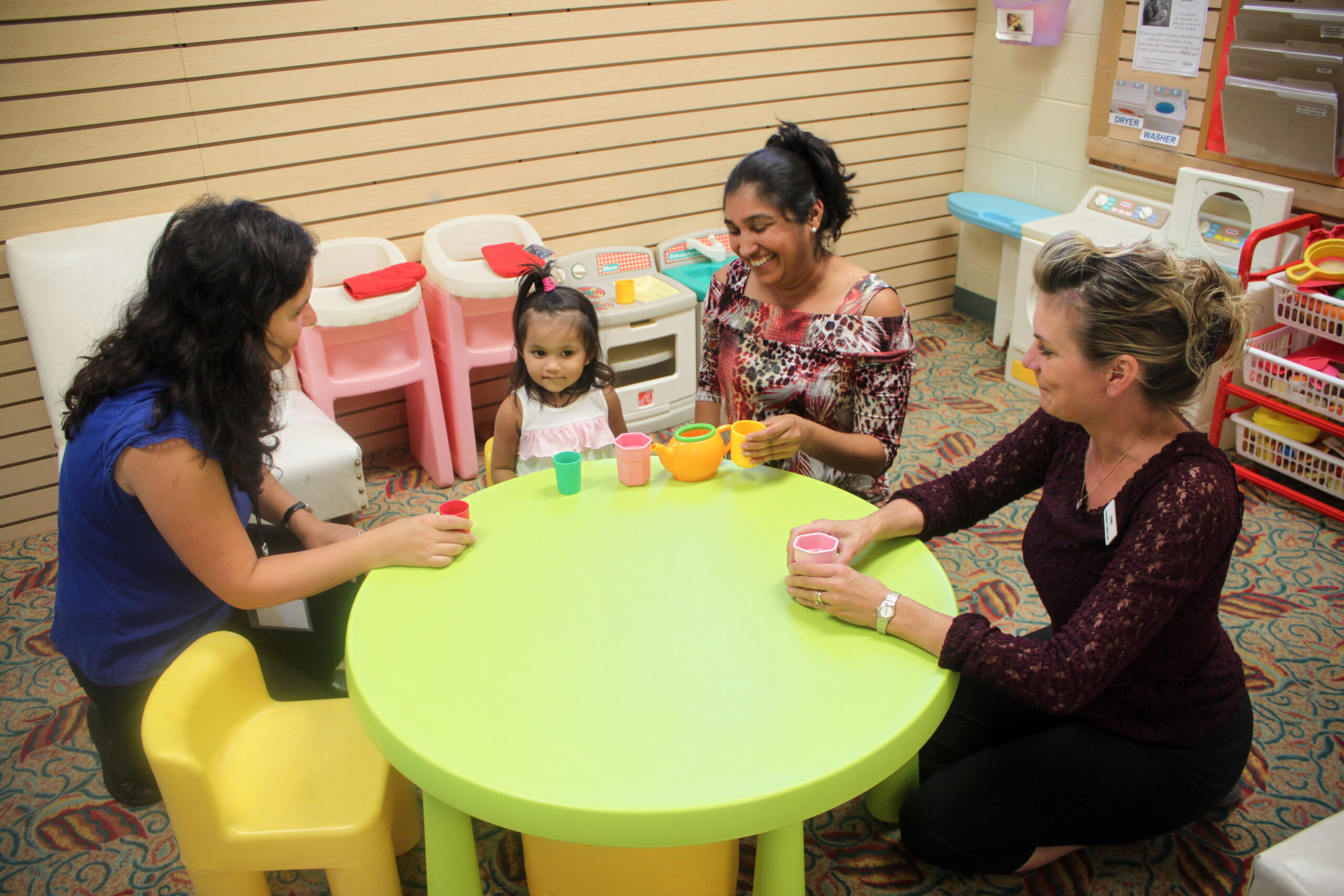 Interprofessional collaboration is an important part of the work of early childhood educators, as outlined in the standards of the profession. Standard IV: C.4 states that "Early childhood educators work collaboratively with community contacts and members of other professions and use the resources and expertise available in their community. They strive to build community partnerships for the benefit of children and families. "
Joan Moser RECE, the Talk 2 Me program assistant, pre-selects future participants over the phone. She is also working with two speech therapists to co-host two speech rehabilitation programs: Toddler Talk and Say & Play.
"Screening over the phone allows you to review many aspects of a child's physical development as well as fine and gross motor skills," Moser adds. It serves as a benchmark for knowing what level a child should be at at different ages. "
Amy Taylor RECE works at the Connections Center and recognizes the benefits of effective collaborative work between different professionals on children and families.
"If a family feels their child has language difficulties and needs help, I can provide that help," she says. Families feel comfortable with the staff here as it is a place they see speech therapists come by. "
Eva Tsakalis SLP is one of the speech-language pathologists who work with RECEs. She co-hosts the Say & Play program with Joan Moser, and both work with families to improve their children's language skills.
"RECEs bring their knowledge of early childhood development," says Tsakalis. They help us to see the child as a whole, according to his development, and to see how to promote our collaboration with them (between RECE and speech therapists). For families who come to the Ontario Early Years Center, it's a home from home. For them, nothing like being able to use the resources offered by the center. And we are all working together to achieve the goals set. "
Speech-language pathology is a profession self-regulated by the College of Audiologists and Speech-Language Pathologists of Ontario (CASLPO). Both professions follow a code of ethics, conform to the standards of the profession, are required to invest in their lifelong learning.
"We exchange information from professional development activities," says Tsakalis, who finds it interesting that the two professions can exchange knowledge during their respective team meetings.
Barbara Brown, RECE and Executive Director of the Connections Center, believes families benefit greatly from this interprofessional collaboration.
"When professionals with different specialties work together with young children and their families, you can see the bonds that are created," she says. The main advantage of the program is that it has made it accessible and easier to use. "